SMPI Embellissement masters all the trades. Our internal professionals and carefully selected qualified partners will bring you total satisfaction. Reactivity, deadline, price and workmanship compliance have made the reputation of our company.

SMPI Embellissement names a single contact on your site from the conception to delivery. A Field worker, they will be able to answer all your questions.

SMPI Embellissement appoints a single point of contact on your site from design to completion. A field worker, he will be able to respond to all of your requests.



- Full size glass or solid partitions, end to end or on frame work
- Vegetalised partitions
- Window writing / opaque glass

- Acoustically reinforced partitions
- Acoustic barriers in the false ceiling or raised floor plenums
- Partition doors: solid, glass, sliding, flush…
We also have solutions for partition signage depending on your graphical design and your wishes, to reinforce the image of your company.


- Technnical raised floors
- Soft carpet covering, and PVC in rolls or tiles
- Tiled flooring



- Parquet
- Interior and exterior floor painting
- Resin flooring


We implement any type of technical raised floors, on pedestals or low raisers. We accompany you in your technical choices of floor covering depending on your specific acoustical or maintenance needs taking into account the situation and use of the space.
We work with all the industrial covering manufacturers and are regularly visited and informed about the latest products to be able to propose to you the latest technical and esthetical evolutions.

Finally, our employees are regularly trained by our suppliers on floor coverings depending on each of their specifics.

A presentation room with all the ranges of the largest manufacturers is permanently updated by the producers themselves and is at your disposition in our offices so we can assist you in making the best technical choices leaving you free to choose the esthetics.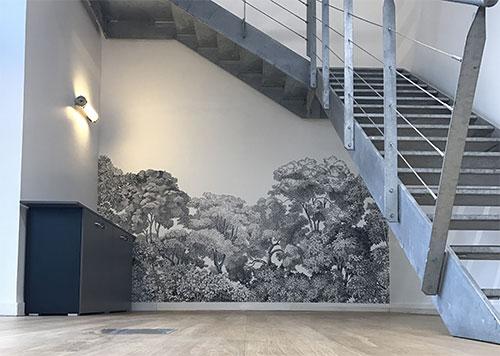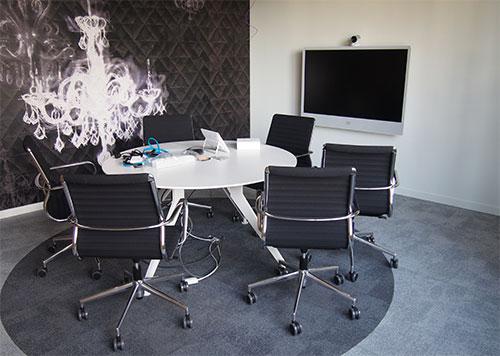 - Kitchen
- Cupboards
- Welcome desk
- Cloisters


- Wood cladding
- Tablets
- Toilet cabinet
- Etc ...